Hand making protein balls and delivering them via cruise bike is a time of the past for Charlie de Haas. Two years ago, Charlie created a vision board which included a picture of a building. Now that building stands as The Clean Treats Factory in Alexandria. A dream, reality.
With a belief that together we can be the healthy change in the world Charlie has brought to life a hub for all to visit and dine in. Now The Clean Treats Factory stands as a fully functioning café, event space and manufacturing facility situated in Alexandria. Charlie CEO and founder works closely with a growing team of 30.
For the launch of our "Know What We're Made Of" campaign, Aveda partnered with The Clean Treats Factory to create a bespoke protein ball mix featuring our hero ingredients quinoa and macadamia.
We asked The Clean Treat Factory founder Charlie de Haas to share her top four reasons for plant-based living. Here's what she had to say.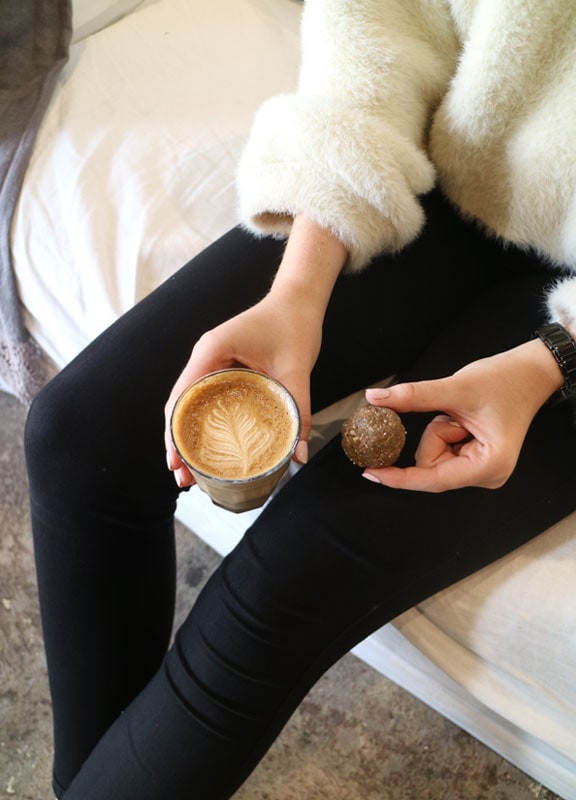 1. SET YOURSELF A GOAL
I started by setting myself a 21 day plant based plan. For me, plant based for me was something I felt the need to do. As the owner of the Clean Treats factory, I thought it was important and imperative that I spoke about my brands ethos and morals with integrity, by leading my own life that way.
2. HEALTH BENEFITS YOU CAN FEEL
I experienced something I hope everyone gets to experience; my eyesight felt clearer, my whole body – particularly my digestive system – felt light and the sense of connection with the world was nothing short of 'wow'. It was like I had tuned into something much more important than myself, my health goals and business alignment... it was a connection with the universe and feeling clear of other energies in my body.
3. BE THE CHANGE
I am so excited that The Clean Treats Factory can be part of the plant-based change, and it's incredibly humbling when we get social media stories of people loving our plant based food. It doesn't have to be boring! Clean Treats is about so much more than a product; it's a way of life, it's about education and understanding what works for you: biochemically different to every other being.
4. HAVE FUN WITH IT!
A treat a day is our way of letting go of diet tips and living life in restriction, eating healthy. Plant-based treats, such as our bespoke Aveda Quinoa and Macadamia Treats, is an act of self-love, really. It's important to understand the ingredients you put into your body and by using healthy, plant-based, whole ingredients you know that your body is able to digest them.
Follow Charlie and The Clean Treats Factory on Instagram!
@thecleantreatsfactory
@charliedehaas