What are hair treatments?
What is the best hair treatment for you?
What are the different types of hair treatment?
What's the best scalp treatment?
What is leave-in treatment for hair?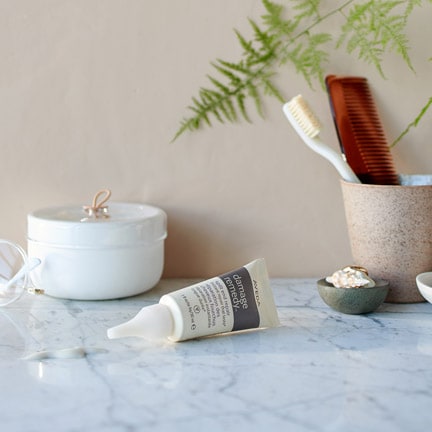 Learn More About Aveda Leave In Treatments
When it comes to healthy hair, a dedicated routine is a must. A complete hair care regimen ensures your hair receives the cleansing, conditioning, and treatments it deserves.

Cleansing and conditioning are the foundation of every hair care routine. Of course, the shampoo and conditioner you choose should reflect your hair type and texture. Aveda's shampoo collection includes products for every hair type, from fine and flat to curly and unruly. Because we use ingredients found in nature, our natural shampoo will always be gentle on hair.

Pure Abundance™ volumising shampoo adds big volume to fine or flat hair using a blend of kaolin clay and acacia gum. Brilliant™ shampoo uses plant-derived cleansers to wash away product build-up and debris, leaving your hair clean and shiny. Perfect for textured hair, the organic shampoo promotes healthy, radiant hair. An aroma of jasmine, rose, certified organic clove and other pure plant essences will leave both you and your hair feeling calm and collected.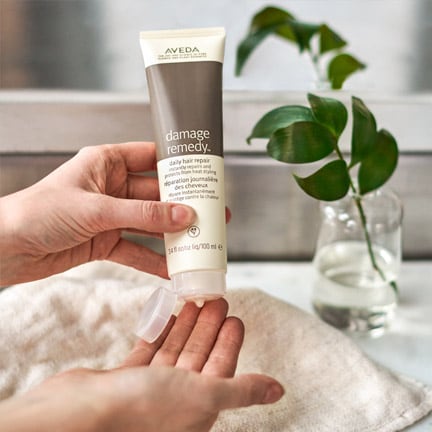 In addition to cleansing, conditioning is a vital step in your hair care regimen. Conditioner hydrates the hair, making sure it's as healthy as it can be. Like other hair care products, conditioner can target an array of specific hair concerns. At Aveda, we craft our conditioners to moisturise, soften, and smooth the hair.

Scalp Benefits™ balancing conditioner focuses on the foundation of hair. Using a nurturing blend of burdock root, Echinacea, and sage, the balancing conditioner nourishes and balances the hair and scalp to promote healthy hair growth. Color Conserve™ conditioner is perfect for those who regularly use hair dye. This plant-based conditioner seals hair cuticles to help keep hair colour vibrant for longer. It leaves your hair silky, soft, and shiny when used with Color Conserve™ shampoo.

While shampoo and conditioner are main components of proper hair care, a good routine requires more than cleansing and conditioning. Leave- in treatments are also important in keeping hair healthy and hydrated. From frizz to split ends, leave-in treatments can tackle the toughest hair concerns.

We've crafted a range of leave-in hair products that repair, smooth, revitalise, and lift your hair. Light Elements™ Smoothing Fluid is one of the best hair products to smooth frizz, tame flyaways, and add shine. Using natural ingredients, the hair serum restores a healthy look to all hair types and dries with a soft, touchable finish.