GET THICKER, FULLER HAIR
invati advanced™
*Reduces hair loss due to breakage from brushing, after using the Invati Advanced™ system for 12 weeks.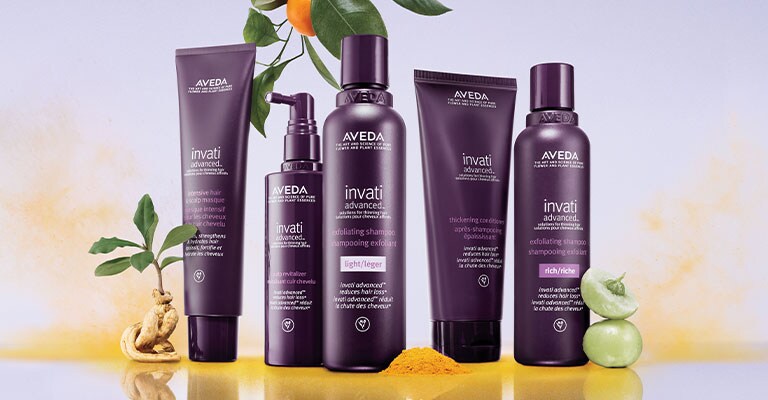 invati advanced™
3-step system
Use it daily. Love it forever.

1. EXFOLIATE & PURIFY NEW exfoliating shampoo:light micellar cleaning; formulated to be weightless.
OR
EXFOLIATE & NOURISH exfoliating shampoo: rich with 10X more conditioning ingredients.*
2. THICKEN & CONDITION thickening conditioner helps strengthen; with fullness that lasts all day.
3. INVIGORATE & ACTIVATE** scalp revitalizer helps reduce hair loss to keep the hair you have longer.

NEW invati advanced™ intensive hair & scalp masque
Thicken, deeply nourish, strengthen and hydrate hair.
*When compared with invati advanced™ exfoliating shampoo: light. **When massaged in. †Reduces hair loss due to breakage from brushing, after using the invati advanced system for 12 weeks.
BEST SELLER
$15.00 - $160.00
Temporarily out of stock
Coming soon
Inactive
Sold Out
BEST SELLER
$28.00 - $141.00
Temporarily out of stock
Coming soon
Inactive
Sold Out

DON'T JUST STYLE IT.
TREAT IT.
Sure, you can style naturally thin hair to LOOK fuller, but wouldn't you rather have hair that actually IS thicker and fuller? You CAN with invati advanced.™ It instantly thickens your hair—and reduces hair loss to help you keep the hair you have longer.
Try it for yourself!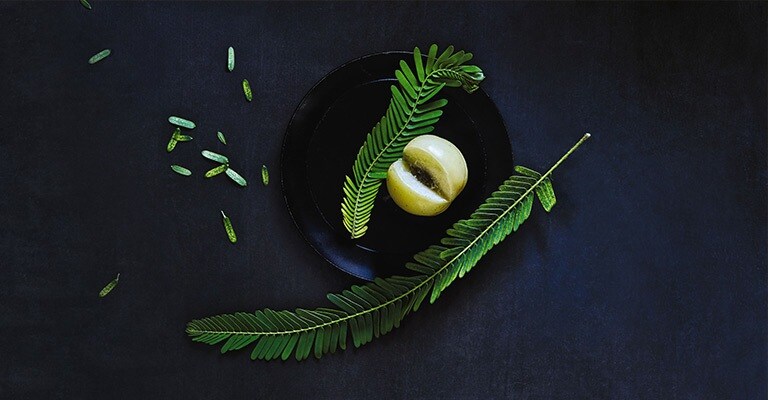 • vegan
• petrolatum free
• paraben free
• mineral oil free
• synthetic oil free
• propylene glycol free
• ethanolamine free
• formaldehyde free
• synthetic fragrance free
• gluten free
• talc free

CREATE A
POWER FULL HABIT
Do you really want FULL, thick hair? Research shows that repetition helps you form a new habit. So make a commitment to use invati advanced™ daily to get the hair you want.

GAIN POWER FULL KNOWLEDGE
Learn about:
CAUSES of hair thinning
The hair cycle STAGES
HOW invati advanced™ works

Take action now to reduce hair thinning!
POST-PREGNANCY
HAIR THINNING
IT'S NOT ALL IN YOUR HEAD.
If your hair is thinning since your baby was born, you're not alone.

Invati advanced™ instantly thickens hair for a full appearance, so give it a try.

RECEIVE
POWER FULL
SUPPORT
Visit an Aveda store near you for a personal, face-to-face consultation
MORE REASONS TO FEEL GOOD ABOUT
INVATI ADVANCED™


Aroma contains certified organic lavender, rosemary, geranium and other pure flower and plant essences.

Bottles are 100% PCR. Tubes are 59% PCR with 41% bioplastic.3

Manufactured with 100% wind power through renewable energy credits and carbon offsets.

Vegan, cruelty-free—tested on people. We do not test on animals and never ask others to do so on our behalf.
EVERYONE'S TALKING ABOUT #INVATI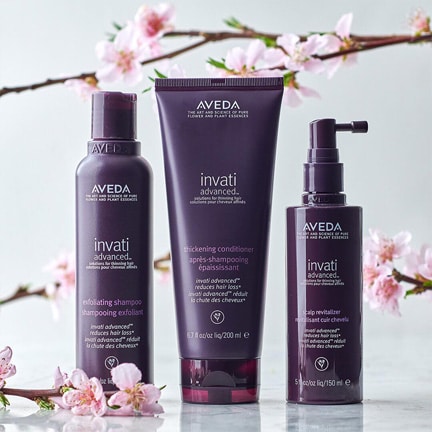 Learn More About Invati Advanced
Thick, healthy hair makes us feel confident. Radiant. Beautiful. So when we're faced with an issue like hair thinning and hair loss, it can damage the way we see ourselves.

Hair loss can affect both men and women at almost any stage of life. Luckily, reclaiming your healthy hair may just be a matter of finding a nourishing, targeted hair care routine. A helpful hair care routine will cleanse and condition your hair, but a hair care routine for thinning hair will also lift, thicken, and invigorate your hair.

We've created the Invati Advanced™ 3-step system to target thinning hair due to breakage. The first step in this 3-step routine is the exfoliating shampoo. This shampoo will cleanse and purify your hair, just like all Aveda shampoos do. However, the Invati Advanced™ exfoliating shampoo will also reduce hair loss due to breakage when used as part of the Invati Advanced™ system.

The Invati Advanced™ exfoliating shampoo uses naturally derived ingredients, making it both gentle and effective. The formula takes advantage of Wintergreen-derived salicylic acid to help remove the scalp build-up that can clog pores, making way for hair that's long and strong. It also uses a blend of Ayurvedic herbs including ginseng and certified organic turmeric to invigorate the scalp when you massage it in. Unlike other shampoo for thin hair, this formula also includes a plant-based conditioner that helps nourish and detangle your hair as you're washing it.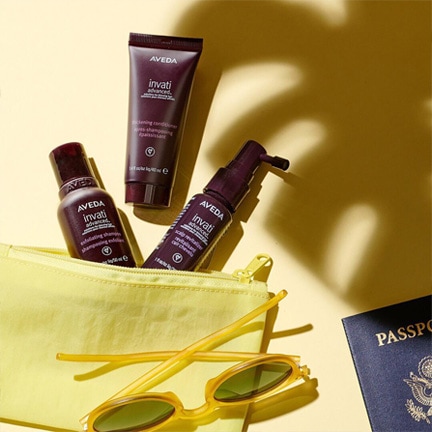 The next step in the Invati Advanced™ system is the thickening conditioner. Conditioning the hair is just as important as cleansing it, as it adds the moisture and nourishment your hair needs to be healthy. Like all Aveda conditioner, the Invati Advanced™ thickening conditioner moisturises and protects the strands of your hair. However, the thickening conditioner also makes your hair look and feel thicker. Certified organic amla lifts your hair from the root, creating a voluminous finish. The formula uses naturally derived amino acids to mimic your hair's building blocks, which helps to strengthen your strands and create healthier hair.

The last step in the Invati Advanced™ system is the scalp revitaliser. Scalp care is an essential ingredient in healthy hair, as the scalp is the foundation of strong, vibrant hair. Our scalp revitaliser cleanses and invigorates the scalp when massaged in, helping to reduce hair loss due to breakage when used as part of the 3-step system.

The formula includes a patented bio-fermented blend to invigorate the scalp as you massage the product with your fingers. A fusion of tangerine peel and Japanese knotweed penetrate the scalp and support your hair's natural keratin. By purifying and revitalising the scalp, your hair has a healthy place to grow.

Thinning hair and hair loss can be frustrating, but the Invati Advanced 3-step solution can help. Together, the exfoliating shampoo, hair thickening conditioner, and scalp revitaliser work to reduce hair loss due to breakage, create a healthy scalp, and promote long, strong, beautiful hair.
1From plants, non-petroleum minerals or water.

2Reduces hair loss due to breakage from brushing, after using the invati advanced™ system for 12 weeks.

*Offer ends on 30/06/2018 at 23:29 or while stocks last. Damage Remedy™ Daily Hair Repair is 25ml and is automatically applied with the purchase of the invati advanced™ exfoliating shampoo 200ml, thickening conditioner 200ml and scalp revitalizer 150ml. Cannot be used in conjunction with any other offer. We reserve the right to substitute any free item with an item of equal or greater value. Offer available to AU residents only. Applicable purchase amount does not include Shipping and Handling. Offer cannot be applied to previously placed orders. Offer is not applicable to pending purchases. Offer applies to authorised purchases only. Offer code is one time use. Only authorised orders will be processed and shipped. Please note: We reserve the right to cancel any order due to unauthorised, altered, or ineligible use of offers and to modify or cancel promotions due to system error or unforeseen problems.