GET THICKER,
LOOKING HAIR INSTANTLY
POST-PREGNANCY
invati advanced™
98% naturally derived*
take action. feel power full.
*From plants, non-petroleum minerals or water.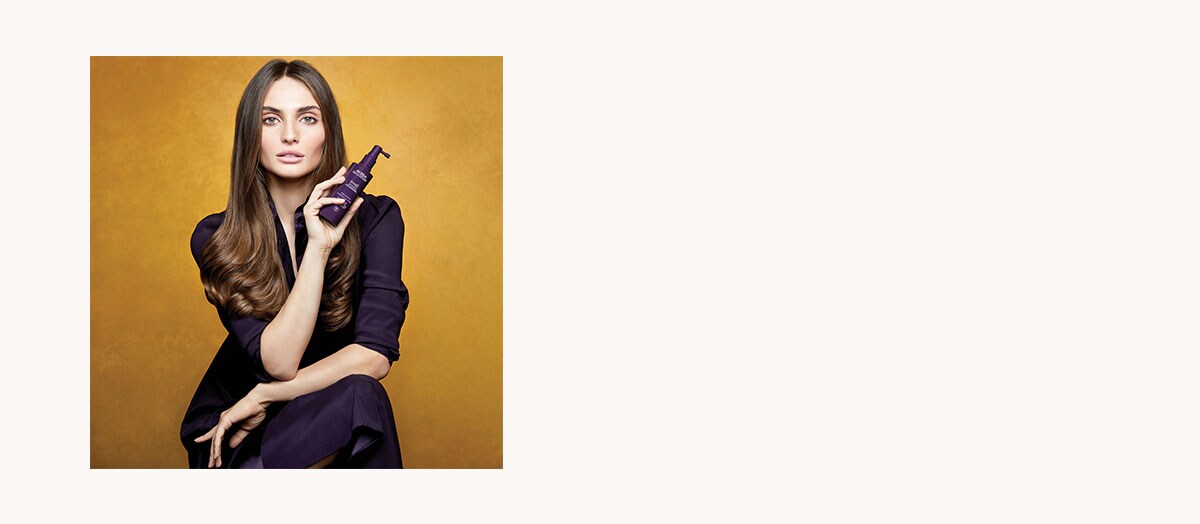 POST-PREGNANCY
HAIR THINNING?
IT'S NOT ALL IN YOUR HEAD.
If your hair is thinning since your baby was born, you're not alone.

Invati advanced™ instantly thickens hair for a fuller appearance, so give it a try!
BEST SELLER
$15.00 - $177.00
Temporarily out of stock
Coming soon
Inactive
Sold Out
BEST SELLER
$28.00 - $141.00
Temporarily out of stock
Coming soon
Inactive
Sold Out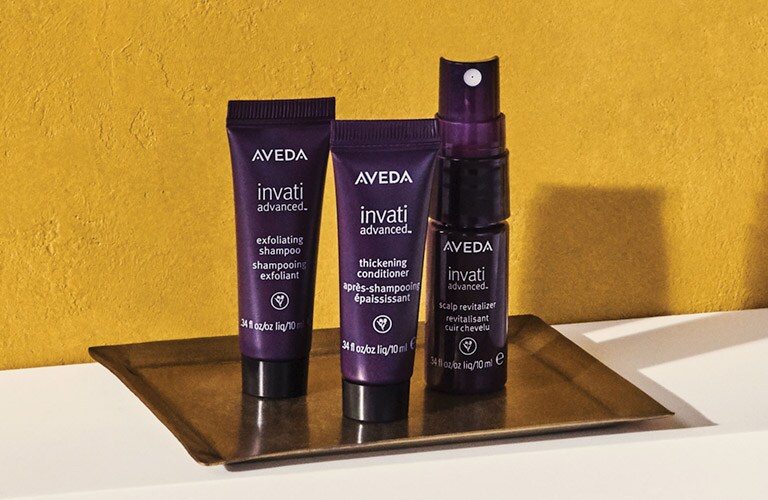 Enjoy a FREE 4-piece invati advanced™ sample set
with any $100+ order, exclusively online. Choose
from either light or rich shampoo.

offer code: INVLIGHT or INVRICH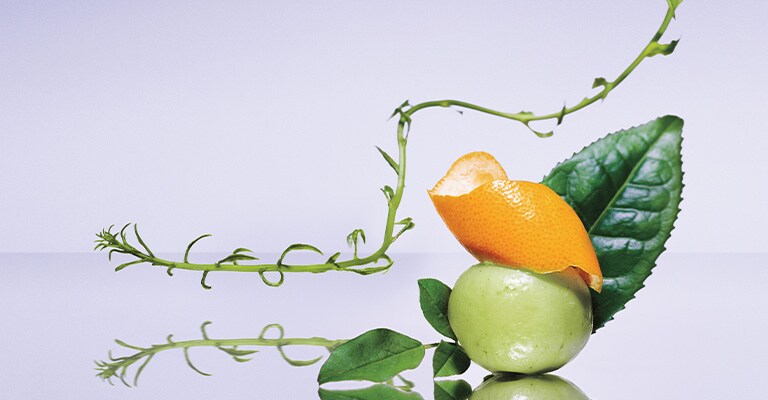 • vegan
• petrolatum free
• paraben free
• mineral oil free
• synthetic oil free
• propylene glycol free
• ethanolamine free
• formaldehyde free
• synthetic fragrance free
• gluten free
• talc free

CREATE A
POWER FULL HABIT
Do you really want FULL, thick hair? Research shows that repetition helps you form a new habit. So make a commitment to use invati advanced™ daily to get the hair you want.

GAIN POWER FULL KNOWLEDGE
Learn about:
CAUSES of hair thinning
The hair cycle STAGES
HOW invati advanced™ works

Take action now to reduce hair thinning!

Visit an Aveda store near you for a personal, face-to-face consultation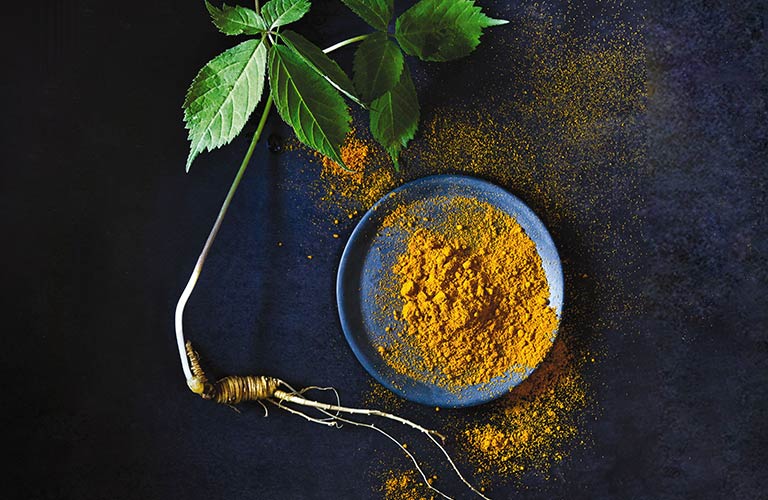 THE POWERFUL NATURE
OF INVATI ADVANCED™
Wintergreen-derived salicylic acid helps remove
build-up that can clog pores.

Certified organic amla instantly thicken the hair.

Patented bio-fermented blend plus our Ayurvedic herb blend with ginseng and certified organic turmeric invigorate the scalp when massaged in.

Tangerine peel and Japanese knotwood help support
hair's natural keratin.
MORE REASONS TO FEEL GOOD ABOUT
INVATI ADVANCED™


Aroma contains certified organic lavender, rosemary, geranium and other pure flower and plant essences.

Bottles are 100% PCR. Tubes are 59% PCR with 41% bioplastic.3

Manufactured with 100% wind power through renewable energy credits and carbon offsets.

Vegan, cruelty-free—tested on people. We do not test on animals and never ask others to do so on our behalf.
What is postpartum hair loss?
A large cause of thinning hair in women is due to postpartum hair loss. During pregnancy, your hormones go through a drastic series of changes. This includes an increase in estrogen levels and blood volume circulation, which results in decreased hair loss. This is what causes you to gain beautiful, thick shiny locks. But then when your baby arrives, your hormone levels drop and your hair loss from the past nine months all comes at once.
How can you help to prevent postpartum hair loss?
Want to know how to stop post pregnancy hair loss? Although we cannot prevent it completely, Aveda's Invati Advanced 3-step solution can aid the appearance of thinning hair in women. Our exfoliating shampoo creates an optimal foundation for thicker, fuller hair. Whilst the conditioner delivers weightless conditioning to help protect the hair from breakage, whilst providing a light fullness that lasts all day long. The final part of Aveda's hair thinning treatment for postpartum hair loss is the scalp revitalizer. When applied daily, this innovative blend of tangerine peel and certified organic alma instantly thickens to help lift hair at the root for beautifully thick hair.
Postpartum hair loss is something that affects all women. Aveda's Invati Advanced system is a thinning hair treatment designed to help women feel confident and fall in love with their hair once again.
EVERYONE'S TALKING ABOUT #INVATI
1Quantities are limited and all offers are subject to availability while supplies last. All "Free Shipping" offers are for STANDARD SHIPPING only, unless otherwise specified. Applicable purchase amount does not include the purchase of eGift Cards, shipping, handling or sales tax charges; items noted as not eligible; or items that are not in stock at the time of purchase. Please note expiration dates where applicable. Offers expire at 11:59 PM Pacific Time on the stated expiration date, unless noted. Offers cannot be applied to previously placed orders or pending purchases. We reserve the right to cancel any order due to unauthorized, altered or ineligible use of offer and to modify or cancel any promotion due to system error or unforeseen problems. We reserve the right to substitute any free item offered with an item of equal or greater value. Ongoing offers are subject to change without notice. Other restrictions may apply.

*From plants, non-petroleum minerals or water.