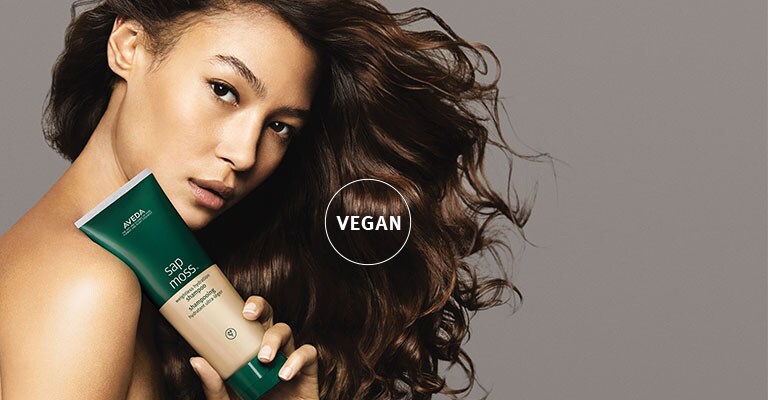 It's what's inside that counts. That's why we
work tirelessly to bring you the best products
possible. Shop our vegan shampoo edit.
Vegan shampoo is a hair cleanser that's entirely free from animal products. If you love animals, our plant-based shampoos will keep your hair beautiful while helping to create a more sustainable future.
Our entire range of beauty products – is 100% vegan. Our vegan shampoo is also manufactured responsibly and we use post-consumer recycled (PCR) materials in all our packaging. Discover our entire vegan hair care range including vegan beauty products and naturally-derived cruelty-free shampoo.
What are the benefits of vegan shampoo?
Vegan shampoo will remove build-up and debris from your hair while providing the nourishment of potent plant-based ingredients. Our vegan paraben-free shampoo is infused with pure flower and plant essences such as organic lavender and geranium, as well as plant essences derived from camomile and grapefruit. Find out more about our featured ingredients, resulting in hair that's perfectly clean, glossy and strong.
How do I wash my hair properly?
The first step in figuring out how to wash hair properly is to choose the right shampoo and conditioner to suit your needs. If you have a sensitive scalp, try our anti-dandruff treatment scalp remedy™ dandruff solution. Those with fine hair should choose a lighter shampoo containing fast-absorbing oils that nourish fine hair without weighing it down. Alternatively, those with thicker hair should look for a richer, deeply moisturising shampoo to strengthen each strand and leave it looking lustrous.
Once you've selected the perfect vegan shampoo and conditioner, simply wet your hair and lather a small amount of shampoo into the roots. Rinse thoroughly, then apply conditioner, concentrating on the ends of your hair. Leave for a few moments so your hair can soak in the goodness, and then rinse. Your hair will be brighter, stronger and more beautiful.