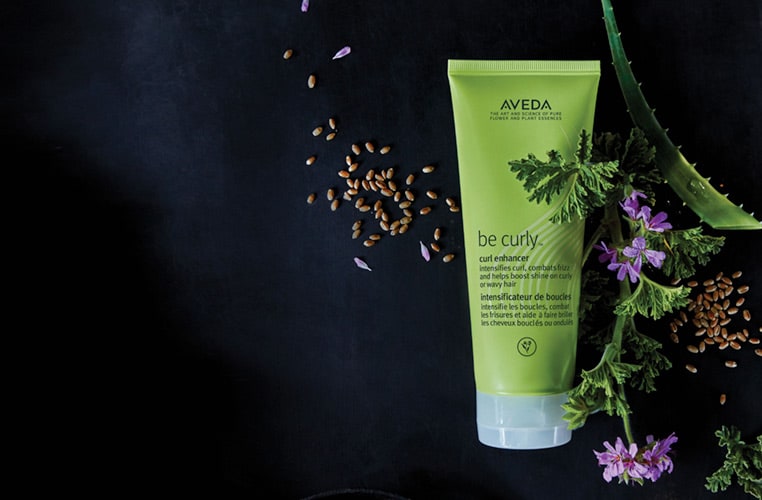 Hello Curls
Farewell Frizz
Within every moment of caring for your curls,
there's a chance to embrace every part of you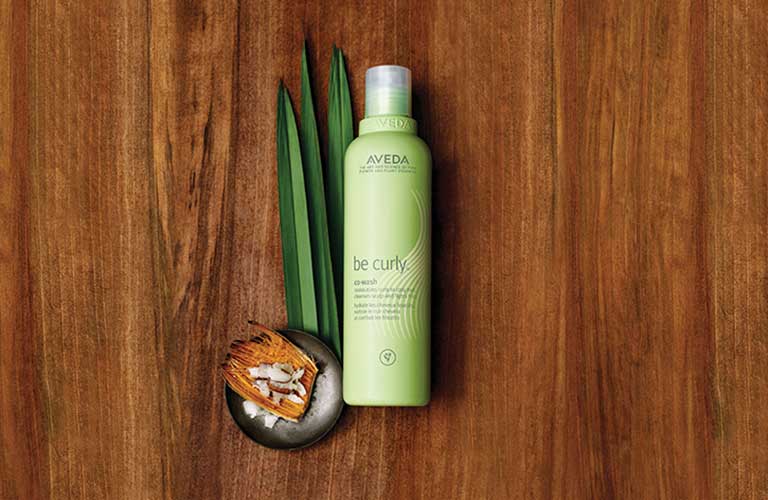 WASH YOUR CURLS
ON DELICATE
with be curly™ co-wash
sulfate-free, low lather conditioning wash with certified organic babassu oil:

- gently cleanse your scalp
- moisturise your curls
- reduce frizz
- leave curls soft and defined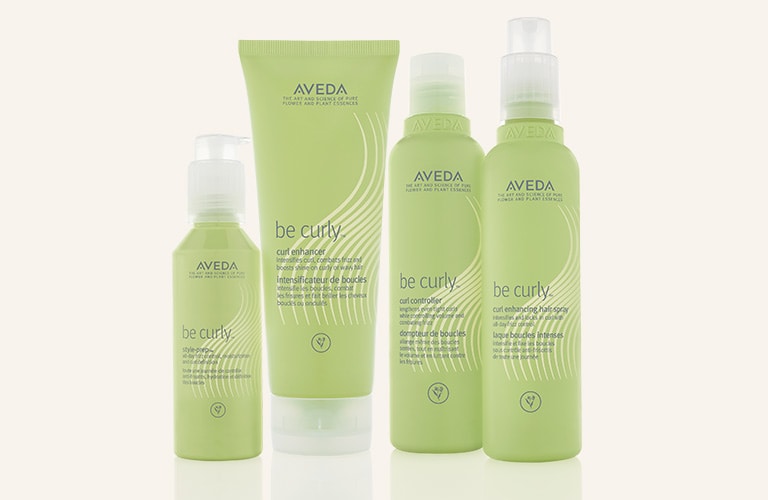 94% SAY IT HELPS ELIMINATE CURL IMMEDIATELY2
smooth infusion™ naturally straight styling creme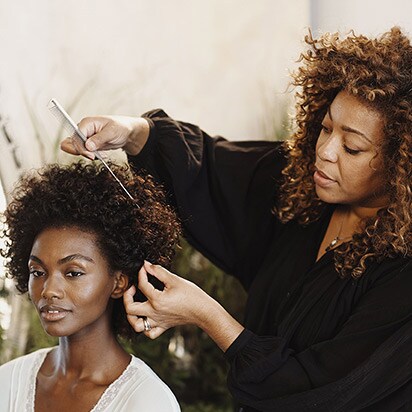 "All you curly haired guests, know that your curls are awesome. If you want to mix it up, you can be straight one day and curly the next. Who do you want to be today?"
Tippi Shorter
Aveda Artistic Director, Textured Hair
How do I keep my curls defined?
If you've been blessed with naturally curly hair, there are plenty of ways to keep it looking glossy, bouncy and beautiful. The first step is to keep it nourished and tangle-free, which is why it's important to find a quality shampoo and conditioner for curly hair. Our be curly™ shampoo for curly hair contains a wheat protein to give definition to your curls, as well as an organic aloe blend that increases shine while taming frizz. All of our products for curly hair are 100% vegan and fortified with plant-based nutrients, to keep your curls healthy and strong.
Co-wash products are also great for curly hair. But what is co-wash, exactly? Basically, it's a conditioning product that cleanses your scalp and moisturises your curls without stripping away your hair's natural oil. Our be curly™ co-wash uses a sulphate-free formula that keeps hair moisturised for up to 3 days while working to fight frizz.
After you've washed your hair, it's time to apply your curling hair cream and a smooth frizz spray. Our be curly™ curl enhancer will maximize and enhance the natural curls of your hair, while helping to keep them detangled and defined. To use, simply work it through your hair with your fingers, making sure to apply all the way to the ends. For more styling advice, visit our be curly™ curl enhancer guide to find out how to keep your curls defined at all times.
How do I stop my hair from frizzing?
Our smooth infusion™ range has everything you need to keep frizzy hair under control. If you're wondering how to stop hair from frizzing, the first step is to use a good quality shampoo for curly hair, one that's infused with taming agents. Next, incorporate an intensive conditioning treatment into your hair routine, such as our smooth infusion™ smoothing masque. This uses enriching plant lipids to minimise unwanted volume while sealing in moisture, making your hair smoother and easier to manage. Plus, frizziness will be a thing of the past, even in humid weather.
Before styling your hair, use a treatment such as our smooth infusion™ style-prep smoother™ to protect against frizz for up to 12 hours. Finish with a curl holding spray to lock your hairstyle in place and keep everything smooth while you go about your day. These products for curly hair are fortified with naturally-derived ingredients and are completely vegan, so you can look your best while doing your bit for the planet.
What are the best curly hair styling products?
Curly hair comes in many different forms: from wavy to corkscrew and everything in between. If you have naturally tight curls, our guide on how to style long natural coily hair will show you how to keep your curls perfectly defined. A curling hair cream is a must for people with very curly hair, as it will help to keep your curls shiny and tangle-free.
Our range of products for naturally textured hairstyles will bring smoothness and definition to hair that's prone to frizziness. The best curly hair styling products should deeply moisturise your hair to keep it looking shiny, while also helping to tame the excess volume. By incorporating a hydrating masque into your routine for curly hair, you'll give your hair an added boost of moisture. Find out more in our guide to styling curly hair.
EVERYONE'S TALKING ABOUT #BECURLY
1From plants, non-petroleum minerals or water.

2Consumer testing on 122 women with curly hair

3Natural state of hair after 5 applications as directed.

4Blow-dried hair after 5 applications as directed.