How much shampoo should you use?
How often should you wash your hair?
How can you choose the best shampoo for you?
What does purple shampoo do?
What is the best shampoo for men?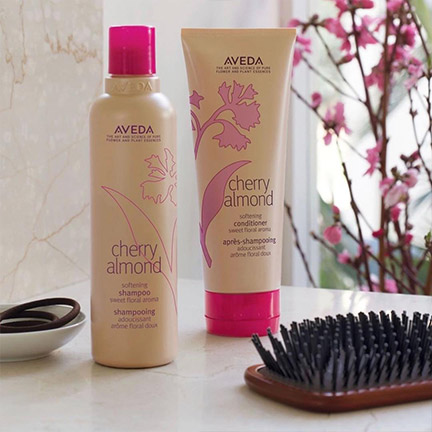 Learn More About Aveda Shampoo
Healthy hair is beautiful hair. That's why it's important to have a hair care regimen that cleanses, nourishes, and restores your hair.

Shampoo is an essential step in any hair care routine. It cleanses while removing scalp build-up, leaving your hair clean and shiny.

We've formulated several shampoos that target common hair issues, allowing you to tailor your hair care routine to your specific hair type and needs. A volumising formula creates lift and body by using acacia gum to fill out fine hair. The result is hair that is weightless and full of volume. Our restructuring shampoo helps repair brittle hair with quinoa protein, while lipid-rich babassu oil helps gently wash away pollutants that can cause damage. Those who struggle with frizz and flyaways may benefit from a smoothing shampoo, which uses a blend of organic aloe, maize, and guar bean to create a smooth surface on your hair.

Another common hair concern is thinning hair and hair loss. It's an issue shared by both men and women and can leave you feeling less than confident. That's why we've created a 3-step system that helps to reduce hair loss due to breakage and volumise the strands from the root.

Our Invati Advanced™ 3-step system includes an exfoliating shampoo that exfoliates the scalp and nourishes the hair to help prevent breaking. Wintergreen-derived salicylic acid helps remove build-up that can clog pores, while ginseng and organic turmeric invigorate the scalp. The exfoliating shampoo includes a conditioning ingredient that helps detangle your hair as you shampoo.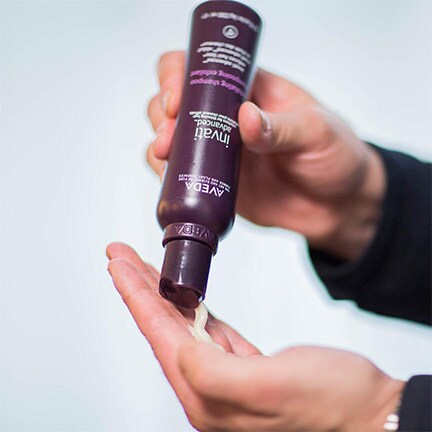 The second step in our Invati Advanced™ range is a thickening conditioner. The thickening conditioner works to instantly thicken the hair using certified organic amla. Naturally derived amino acids mimic the hair's building blocks, helping to strengthen your strands from the roots to the ends.

While it's important to keep the strands of your hair clean and nourished, it's also essential to provide a healthy foundation for your hair to grow. Scalp care is especially important for those who exercise or style their hair often, as sweat and styling products can leave a build-up on your scalp.

Your hair care routine should include steps that focus on scalp care to make sure your scalp is exfoliated and purified. The Invati Advanced™ system includes a scalp revitaliser that penetrates build-up and refreshes your delicate skin, but it's not the only product that can help the health of your scalp.

Our Pramasana™ purifying scalp cleanser deeply yet gently cleanses and purifies your scalp using plant-derived agents. Seaweed extract helps control and balance sebum levels on the scalp, while a blend of lactobacillus and tamanu oil protect and preserve the scalp's natural barrier. What is left behind is a scalp that is free from pollutants, sweat, and hair products.

Hair care isn't just about cleansing and conditioning. It's about finding the hair care routine that makes you and your hair feel healthy and beautiful.