What are the benefits of hair oil?
How do you choose the best hair oil for you?
How do you use hair and scalp oil?
What is the best body oil?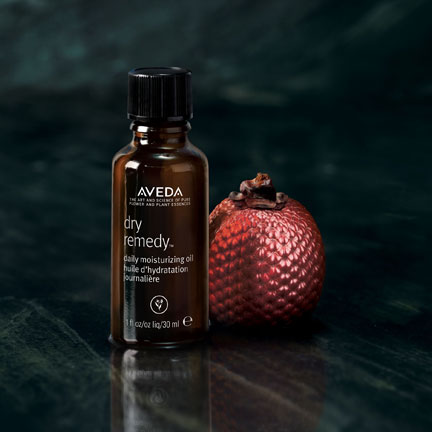 Learn More About Aveda Hair & Scalp Oils
Beautiful hair begins with a healthy hair care routine. An effective regimen will include cleansing, conditioning, and hydrating both the hair and its foundation. Scalp oils and hair oils play an important role in this.

While shampoo and conditioner are two vital steps in your hair care routine, it's also important to focus on the foundation of healthy hair – the scalp. Scalp care is essential if you want hair that's strong and shiny. Scalp and hair oils are perfect for improving the health of your hair while hydrating and balancing the scalp. At Aveda, we've created a collection of hair and scalp oils that moisturise, calm, and nourish both the hair and its foundation.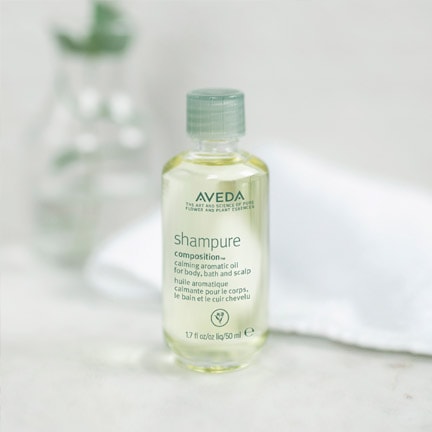 Dry Remedy™ Daily Moisturizing Oil instantly moisturises dry hair and ends while giving the scalp much-needed hydration. The formula uses a wonder of nature – certified organic buriti oil from Brazil – to transform dry and brittle hair, making it soft and manageable. Stress-Fix Composition Oil™ nourishes the scalp with a blend of certified organic sunflower and jojoba seed oils. The stress-relieving oil uses an aroma proven to reduce stress, made from certified organic lavender, lavandin, and clary sage. Aveda's Beautifying Composition Oil™ softens and moisturises with a nourishing blend of certified organic olive and safflower oils. This moisturising oil can also be added to your bath for an uplifting aromatic experience.

Healthy hair comes from a healthy hair care regimen. From organic shampoo to rich conditioners and scalp oils, hair care products are a necessary part of creating happy, healthy hair. By using natural hair products that use the power of nature, you can cleanse, conditioner, and nourish your hair and scalp for long, beautiful hair.